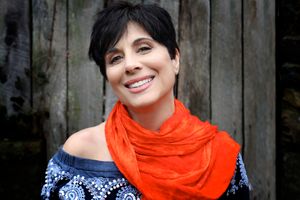 Jazz-tinged world music, infectious pop and soulful acoustic performances – Laura Baron is a versatile singer/songwriter with a string of awards. 
"Breakfast With Buddha" 2021 Wammie Nominee  Download here!
Considered one of the premiere singer songwriters in the DC area Laura's music moves her audience with powerful stories for our times. From swinging jazz to the sensitive pallet of the acoustic artist Laura's voice carries her audience to magic places. 
Her musical evolution has been shaped by her personal experiences. In 2011 her family in Bethesda, MD adopted a little girl, Ruchi from an orphanage in New Delhi, India.
 This emotional journey has strongly influenced her album "Heart Of The Great Unknown." (Wammies: Contemporary Folk Album, Artist and song: A Little Note). 
-2022-2023 Recipient: Montgomery County Arts and Humanities Grant towards her upcoming 2023 new album release
-2018/2019 Recipient: Montgomery County Arts and Humanities Grant towards "Long Road Home" EP.
Mid-Atlantic Song Contest Gold Awards:
Peace Someday (folk) 
Winter Don't Own Me (jazz)   
Kindness Don't Rest Easy (jazz)
Marijke (jazz)   
Washington Area Music Awards (Wammies)    
Album: Heart of The Great Unknown
Contemporary Folk Artist: Laura Baron   
Song of The Year: A Little Note    
Performances of note include:
Blues Alley  
Bethesda Jazz and Blues   
The Hamilton  
Glen Echo Folk Festival  
Stolz Listening Room (Avalon Theater)  
Laura Baron has received radio air play from 30+ terrestrial radio stations so far this year, as well as online and satellite radio stations.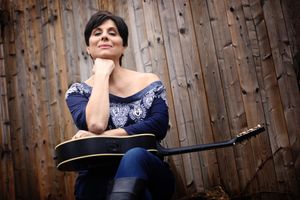 Press/Quotes
"Discover a voice you need to hear." Terry Kester, WPFW FM
"It's a powerful song, the understatement of the music, the otherworldly musical embellishments and cries for help which echo from these the simple and emotive words all hard to ignore. A song of solidarity and one of the most moving things you will hear for a long time to come."-Dave Franklin, Dancing About Architecture  
 "Low key jazz musings… brisk and engaging."-Mike Joyce, Washington Post 
"[Baron's] lyricism reveals a true sense of poetry."-Beach Sloth   
"With 'Refugee' Laura Baron taps into a spirit of community, allowing a whole orchestra to neatly come together into a gorgeous tapestry."-Beach Sloth  
"Baron's vocal performance is a call beyond duty, ultimately superb.."-Warlock Asylum  
 "Her voice is evocative and expressive. She breathes life into poignant lyrics..."-Band Camp Diaries